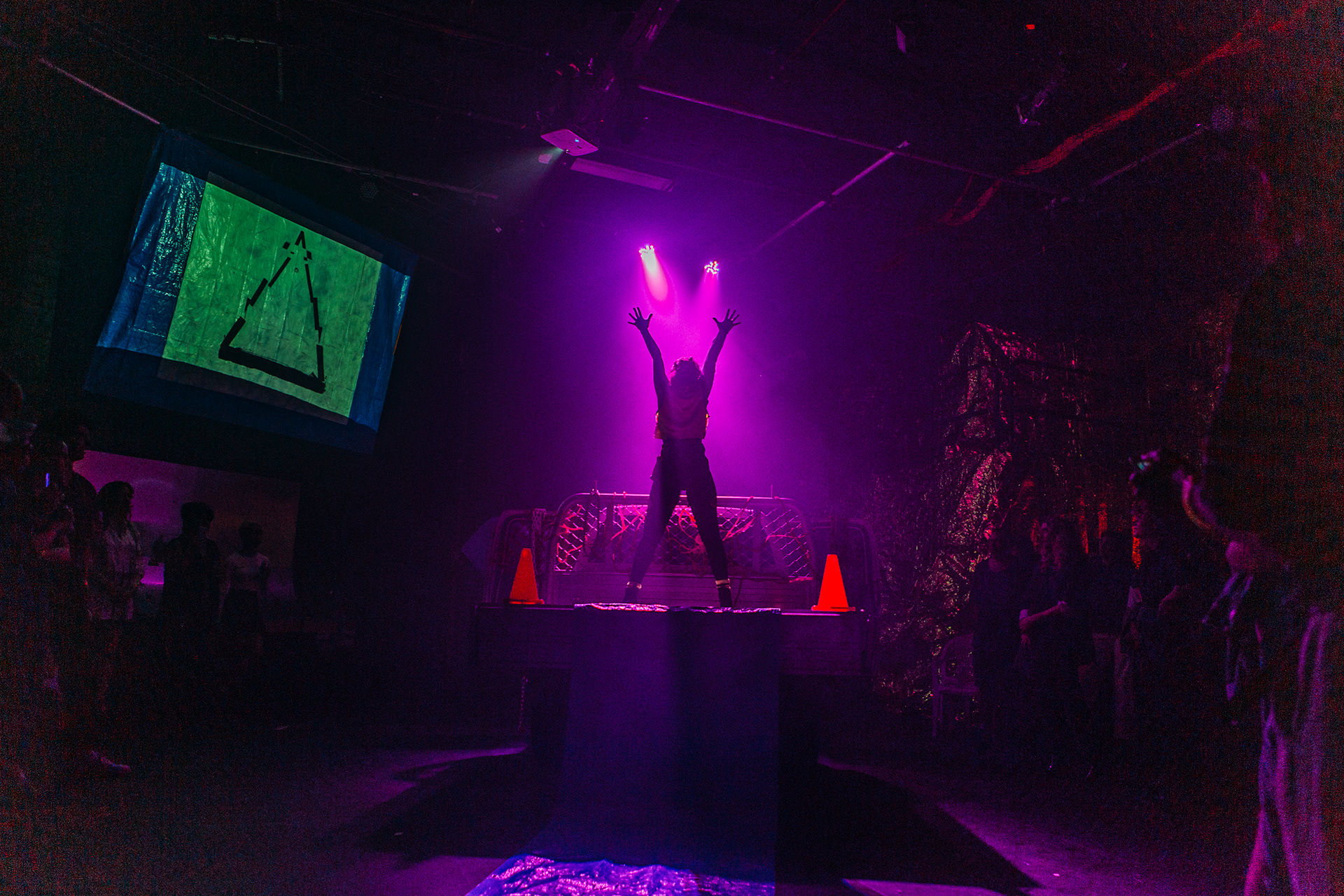 Crisis Actor: A Queer-Anon, Illuminati, Post-Truth Party.
Crisis Actor is a subversive Subreddit response to conspiracy theorists' appropriation of the term Crisis Actor; a role player, trained to portray a disaster victim, to manipulate public opinion.
 Curated by Tait de Lorenzo and Ian Sinclair, some of Sydney's most exciting emerging and experimental artists occupied PACT for an afternoon Panic Buy market and Deep State dance party infiltrated with interactive and immersive art.
Featuring Blake Lawrence, BLECK, Dale Collier, Harriet Gillies, Jay Gardener, Lucca Barone-Peters, Lucky Lartey, Nana Miss Koori, Shannon Dooley, Tiyan Baker, Tyra Bankstown, Jessica O'Donoghue, Constantine Costi, Angus Mills, Riana Head-Toussaint and Nati Daddy
A cabal of artforms converged: From New World Order Opera to Doomsday Drag. From immersive Incel installations to Anti-5G, Anti-Vaxxer activations.  From emergency drill DJ sets to crisis management media art.
Celebrating the slippery lines between fiction and fact, hoax and reality, panic and prevention, wellness and debauchery. Shining light on fake news, fake media, fake tragedy, fake leadership and fake everything to create sites of recovery, resilience and revelry against an increasingly Alt-Right world.
Crisis Actor dares to decode and recode the algorithmic underbelly of extreme fringe beliefs to reclaim twisted narratives and dismantle silos of anti-democratic thought.