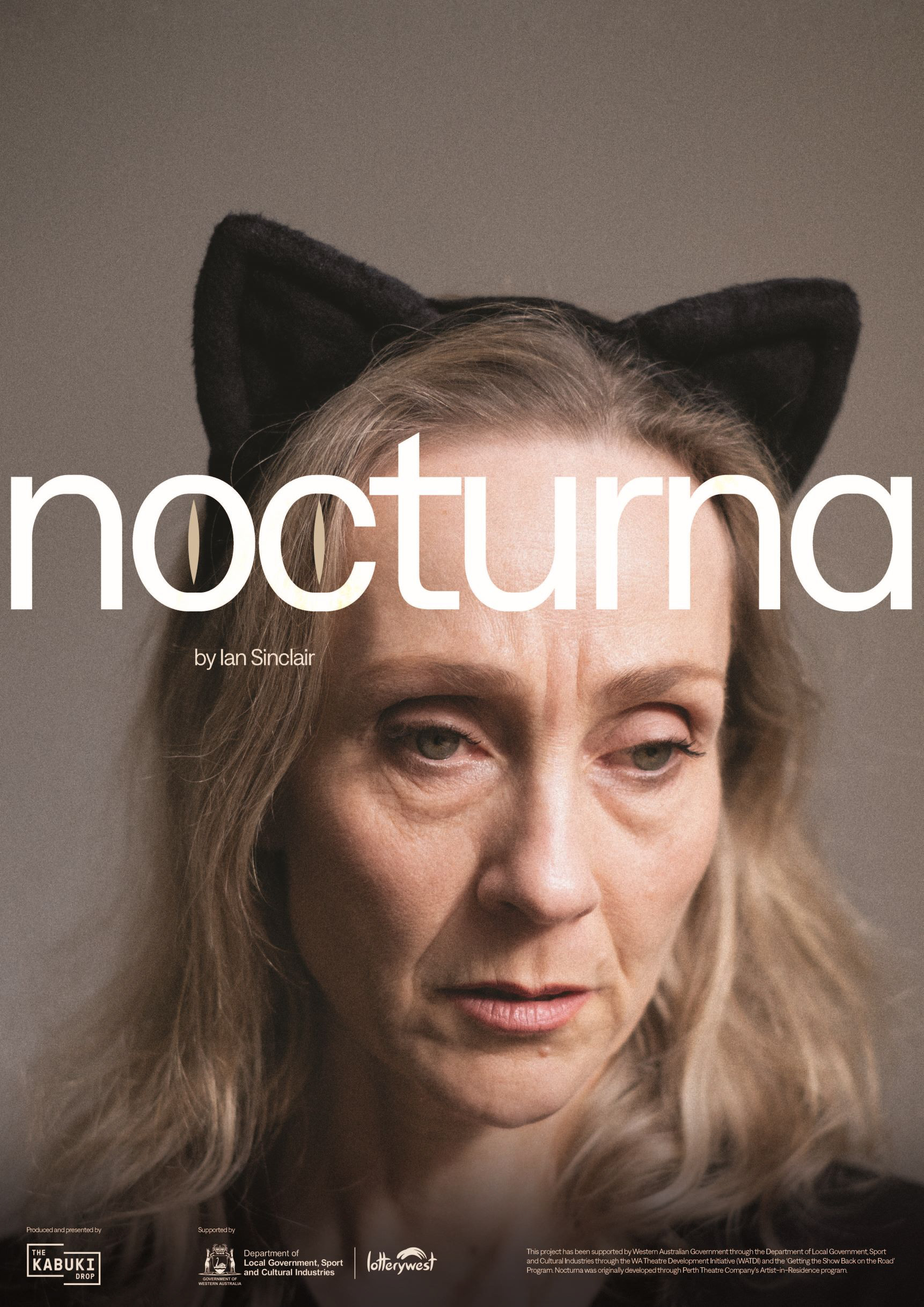 Sean, Norabelle, Suha and Noah live together in housemate heaven. The dishes are cleaned. The bills are paid. Molly, the housecat, is fed. The nightly board games are bliss. Their politics, all perfect.
 
But the claws truly come out when a secret, hair-raising romance is revealed.
 
Unknown to this sharehouse: Molly has spent an eternity, hunting across time, history and the cosmos, for her other half. Now, in her ninth and final life, this feline flatmate has found her soulmate, and she's not prepared to share.
Nocturna is a devious dark comedy of hidden desires, household politics, undying love and trying to land on your feet.